Welcome to Penny Loves Pandas!
Penny is feeling:

Last update: 19 August 2023

hi!!! welcome to pennylovespandas dot neocities dot org!! this is my personal corner of the internet where i can be silly and do whatever da fuck i wanna do!!! this place changes themes all the time so next time u come around, the site could look completely different :P
i'm doing a whole lot of work right now, so things might be a little messy.
CLICK HERE TO SIGN MY GUESTBOOK
please sign my guestbook, i would really appreciate to hear from you if you come visit me here on my site!!! pls don't leave without leaving a note... thanks!!! (>﹏<)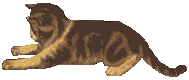 dsi luvr ♡♡♡ playing: final fantasy 3, nintendo presents style boutique, tomodachi collection, pokemon soul silver (at long last!!!) | my forever fav: legend of zelda spirit tracks
☆ recent updates ("• ֊ •")...sooo i have a full sized blog now, i guess my life has become more exciting since i started this website!!! aww!! that makes me pretty happy honestly. yay for me!! i only have one entry for now, about seeing paramore live. please anjoy!!!
AWESOME (ノ◕ヮ◕)ノ*:・゚✧ SPARKLES~







est 2021...ish. code by penny!!! main background belongs to sugarrush19 on deviantart, most graphics from glitter-graphics.com